Personalized Help Desk For Your Staff
We like to help people with their computer and assist in the operation of their day to day software needs. We are good at it, happy to assist and we are friendly. We provide and enthusiastic and up beat approach to our help desk and training.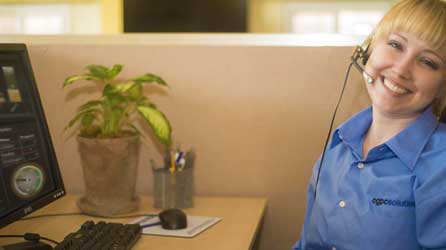 Training And Dedicated Support
Our pricing allows you a great advantage. We are far less expensive than even a single IT employee yet we provide the skill and experience of a top tier IT staff with a CTO, network engineers, help desk, tech support, and a team of technology support staff. We work as if we are an extension of your staff and we never take off.
No Waiting And Impersonal Support Tickets
We do not have an answering machine - we always answer live and provide a dedicated and personalized experience. We do not issue support tickets that are handled randomly at a future time, instead you will be talking to someone you know and we provide immediate resolution with the person you prefer to work with.
Immediate Assistance
We do not rely on long term contracts, or hidden costs. Instead we keep our costs low while providing friendly, strait forward and exceedingly good client services. We provide secure, and stable growth oriented technology help desk and training geared to your staff needs and we provide our assistance immediately. As one of the most highly rated and most experienced tech support companies in Philadelphia we provide dependable, professional and well seasoned technology support, help desk and training for small and mid sized business. We benefit your organization by providing and the keeping your staff productive and keeping you more profitable of your organization ahead of the curve. Your dedicated help desk staff learns your organizations top needs and assists in a friendly personalized way. We work with your staff on a daily basis providing on the spot help and training that keeps your process running smooth.
Real Time
Support
Help
Desk
Software
Training
Smart Phone
Support
Friendly
Help