Lifeline™ Full Support With Flexibox Infrastructure
The Lifeline™ Full Support package with server, backup, and security firewall has no upfront costs! Our Flexibox Infrastructure will be fully installed, configured. and getting your company where it needs to be quickly and with no hassle. Flexibox Infrastructure allows the flexibility for easy scaling, no expensive equipment purchases, no long-term commitments, and includes everything you need to have a secure, effective, and safety compliant IT infrastructure for your company, including 24/7 support both on and off-site. This small footprint server, with enterprise class firewall, and business continuity on-site, and off-site backup meets all safety, and security compliance needs. Excellence in enterprise class equipment fully serviced and supported for the life of the agreement. When it's time to upgrade equipment and operating system, well that is included too. Your all-inclusive server includes support for hardware failures, backup, network security management, monitoring and hardware replacement. There are no additional or hidden costs.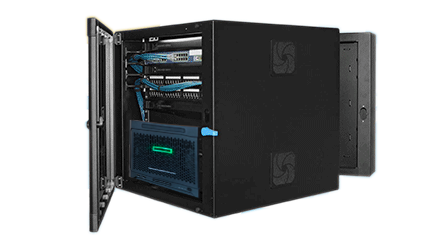 Full Coverage Technology Management
A simple, scalable per user flat rate, and a stable monthly expenditure includes all of our services, and software. We keep a maintenance, security, and backup standard while establishing and maintaining a long term strategic objective for your company's technology. You and your staff can keep working, be more productive, work from anywhere, and have freedom from unexpected disasters.
IT Management And Maintenance
As your technology management partner, we keep your organization within a well maintained standard. We provide for backup, continuity, and security management. Part of our management involves keeping asset and warranty reports, and continuing to keep your company at a technological advantage by providing strategic planning, development, and training.
Help Desk And Training
Your dedicated help desk staff learns your organizations top needs and assists in a friendly personalized way. We work with your staff on a daily basis providing on the stop help and training for your most common support issues.
Sounds Too Good To Be True?
This Is An Evolution Of Reasonably
Cost Managed Technology
We are a 30 year technology management firm. When we started, technology and the support for technology was cost effective. Now it seems that many IT Support providers are charging a high cost and offering very little value. When the costs of providing tech support services were sky rocketing in the industry, we could not compromise on our personalized services, or our dedication to clients needs. Now, security enforcement is costing even more on top of already costly services. By developing the Flexibox Infrastructure solution, we are able to provide reliable enterprise class equipment, quality 24/7 help desk, and world-class management at a simple scalable price that is a fraction of the cost of traditional managed IT services.